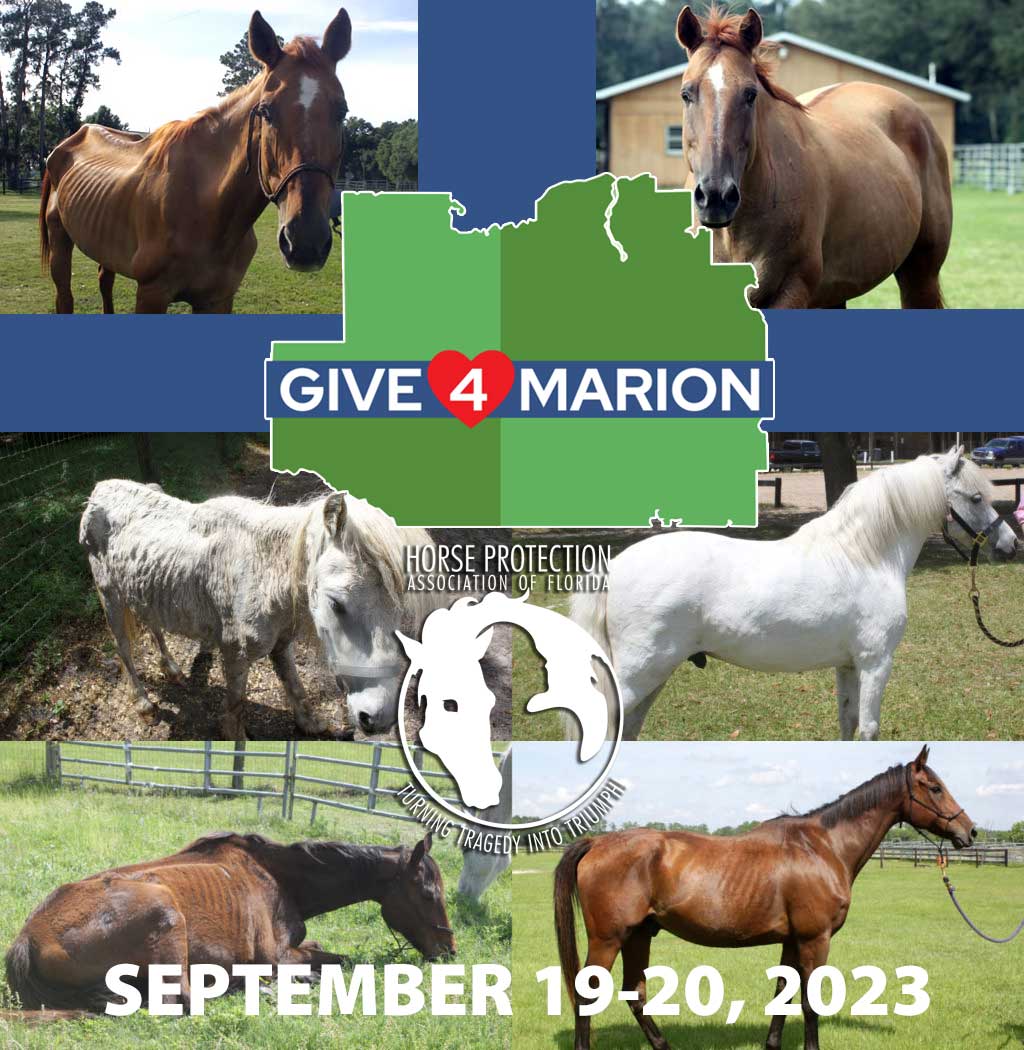 We're counting down the days to September 19th & 20th to our annual Give4Marion event! We need your help to make our campaign a success.
This coming Tuesday beginning at 10AM & continuing through Wednesday until 7PM, go to Give4Marion.org and make a donation to us and/or to any of the great participating non-profit organizations in Marion County. All giving will end at 7:00PM on September 20th, so make sure to make your gift in time! We'll also have special #MatchingMoments available to increase your donation through donor and corporate matches.
Questions? Email Christine Massinger, Executive Director. Thank you in advance for your generosity to Horse Protection!