Morgan Silver stepped in where she saw a need and founded Horse Protection Assoication of Florida.
F
ounder and Executive Director Morgan Silver is a native of Miami, Florida. She brings compassion and extensive experience with horses to The Horse Protection Association of Florida. Throughout her career, Morgan has ridden and trained Arabians, Thoroughbreds, Quarter horses, American Saddlebreds, Paso Finos, Tennessee Walkers, Mangalarga Marchadors, Andalusians and Draft Horses.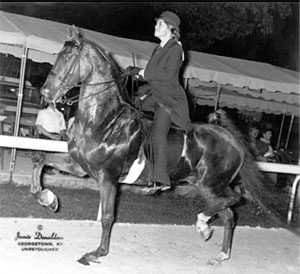 She has studied a variety of disciples with top instructors including: Hunt Seat at the original Gladewinds Farm; Side Saddle under the late M. Robert Mannix; Three and Five Gaited Saddlebreds and Roadsters with James Ragsdale and Cynthia Wood Stables; Saddle Seat Equitation with Helen Crabtree; Dressage with Cindy Spalding. In addition she was a Judge and Instructor with the International Side Saddle Organization, as well being a life member since 1980.
The beginning of The Horse Protection Association of Florida was when Morgan Silver became aware of horse abuse in Miami Dade County in 1987. Not one to stand on the sidelines, she reported starving horses to the "proper" authorities. The Police Department and Animal Agency replied that the horses were fine and there was no problem. As a horse professional, Morgan knew that these horses were indeed in serious condition. And with the help of the Hialeah Police Department 15 horses were seized, and the facility was shut down. Morgan cared for eight of the horses for the next six months pending the outcome of the case, when the horses were adopted to new homes.
Morgan felt strongly that a proactive horse welfare agency was needed in Florida. In April of 1990 The Horse Protection Association of Florida was incorporated. In the beginning Horse Protection housed horses in the backyards belonging to generous people in the Kendall area of Miami.
In 2001, through the generosity of a very special person, Horse Protection Association of Florida moved to a farm in Marion County, Florida's Horse Capital, near the historic towns of Micanopy and McIntosh. Horse Protection now has a long-term lease on 150 acres of high quality grazing land. The farm includes a small covered arena, storage building, four stall barn and additional pole barn. This property provides a much-needed peaceful environment for the horses.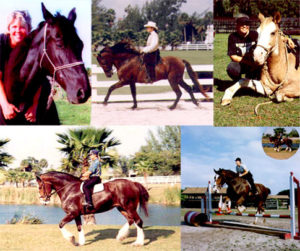 In addition to providing for abandoned and neglected horses, Morgan saw a need for providing assistance to law enforcement and animal agencies with cruelty investigations. She presents Equine Cruelty Investigations Training throughout Florida. These Trainings have been given to the Florida Agriculture Crimes Intelligence Unit, the Southern States Agricultural and Rural Enforcement Association, Levy County Sheriff's Office, Columbia County Sheriff's Office and to over 160 officers in conjunction with the Florida Department of Agriculture. At the North American Veterinary Conference in January 2009, Morgan presented and published "Equine Neglect and Abuse: When is it Cruelty".