Do you worry about what would happen to your horse if something happened to you?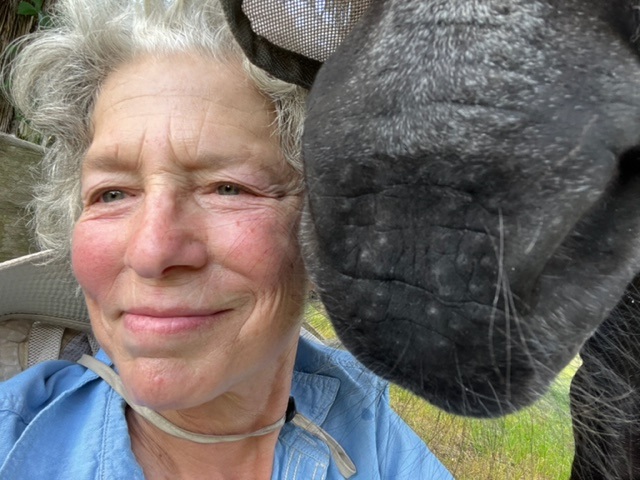 Did You Know?
Horse abandonment rates are rising by 60% in some states and many horses are going to slaughter as a result.
Approximately 150,000 horses are slaughtered for food products every year in the United States even though the consumption of horse meat by humans in the U.S. is illegal.
Horses are one of the four most abused animals in the United States
Leaving provisions in a will can have devastating consequences for your horses as horses are considered property and money cannot be willed to them directly.
Wills can be contested for various reasons leaving horses without necessities such as hay, grain, and farrier care for lengthy periods of time.
Statistics show that family members may be unreliable caretakers of horses as they may not have the know-how or ability to adequately provide for your horse.
Horse Protection Association of Florida, Inc. has been established for 33 years and has saved over 2,000 lives in that timeframe.
Are there times that you say to yourself "What if…?"
If so, Horse Protection Association of Florida, Inc. can protect you and your horses. We are proud to announce that we have recently expanded our mission  to include providing sanctuary to horses whose caretakers have passed away or have become terminally ill.
We now offer a Peace of Mind Plan – a personalized estate plan for you and your horses. It will protect them if something were to happen to you. Creating the Peace of Mind Plan is easy and straightforward. It will take about an hour to complete.
Let's Have A Conversation
Our Executive Director, Christine Massinger, will meet with you by phone or in person to help create the best plan for you and your horses.
Don't leave your horse's fate to chance! Take action today to protect your horse and gain Peace of Mind!
Christine Massinger, Executive Director
christine@hpaf.org
352-207-3079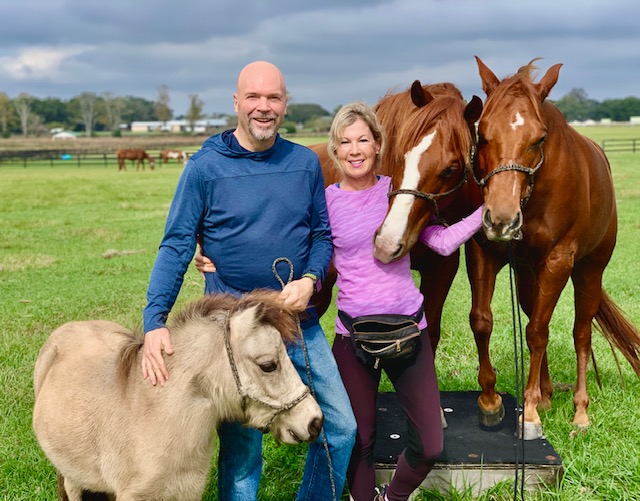 Christine Massinger with her husband, Doug, and three of their beloved horses: Ave', Little Boon, and Courage.