Two Reasons It Benefits YOU to Become a Member of Horse Protection's Legacy Society:
1. FOR YOUR OWN HORSE (S):
Do you worry about what would happen to your horse(s) if something happened to you? Are there times that you say to yourself "what if?"
Horse Protection can safeguard both you and your horse(s) from all life's what-ifs. Horse Protection's mission statement has been expanded to offer sanctuary to horses whose owners can no longer care for them because of terminal illness or death. We can provide care for your horse(s) if something happens to you. Don't make the mistake of waiting too long to make these plans! Take action to protect your horses now. Contact Executive Director, Christine Massinger at christine@hpaf.org or 352-207-3079 for the simple steps needed to protect your beloved horses and provide them the care they need for the remainder of their lives.
2. FOR THE LOVE OF All HORSES:
If you believe that your horse(s) would be safe if something were to happen to you, but you still wonder what will your legacy be when you leave this earth? You can leave a legacy memorializing a lifetime of compassion for horses through a planned gift through your estate to Horse Protection and help countless rescued horses for many years to come.
Your charitable bequest can be:
A fixed dollar amount.
Specific property such as real estate (e.g., residences, farms, unimproved land), stock or personal property.
A percentage of your total estate.
The residual of your estate after other bequests are paid. 
In addition to a bequest in your will, you can also designate Horse Protection as a beneficiary in your life insurance policy, your retirement account (individual retirement accounts, pension plans, 401(k) plans and your bank or brokerage accounts (saving accounts, certificates of deposit, money market accounts).Please email Christine Massinger, Executive Director or call her at (352) 207-3079 to discuss your options to become a member of Horse Protection's Legacy Society and help countless horses for years to come.
Pursuant to the requirements of Florida Statute 496.411 the following information is provided. A COPY OF THE OFFICIAL REGISTRATION AND FINANCIAL INFORMATION MAY BE OBTAINED FROM THE DIVISION OF CONSUMER SERVICES BY CALLING TOLL FREE (800) 435-7352 WITHIN THE STATE. REGISTRATION DOES NOT IMPLY ENDORSEMENT, APPROVAL OR RECOMMENDATION BY THE STATE OF FLORIDA. Florida Department of Agriculture and Consumer Services Registration #SC-02543. Percentage of each contribution retained by any professional solicitor: Zero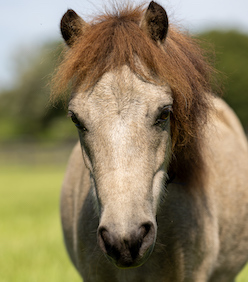 Legal Designation
Your attorney may wish to use the following language when making a bequest to Horse Protection:
"I give, devise, and bequeath to Horse Protection Association of Florida, Inc., Federal Tax Identification Number 65-0191969, 20690 NW 130th Ave., Micanopy, FL 32667 the sum of: $________________ "
Or (describe the real or personal property or portion of the estate) to be used for its general purposes.