Iris started out the day bracy, but Ryan helped her to become relaxed and confident.
Grow Where You're Planted
It's day 3, more than halfway through Ryan Rose Horsemanship's work with the mustang Flower Girls. The mares are all learning to thrive in human company thanks to the work of Ryan's team and the dedication of the Horse Protection Staff. This is hard work for all involved, including the horses, who are learning how to trust and follow a leader that they have always seen as a predator. It's truly remarkable to watch as they turn their tragedy into triumph a little more each day.
Petunia
Petunia worked with Ryan and Tyler on haltering and learning follow a feel. She took to it quickly. These were definite breakthrough moments for her. By the end of the session, she was being led around the pen, comfortably wearing her halter and accepting lots of pats and scratches. 
Lily
After the first day, Lily started to make steady progress and show the more social and friendly colors that we had seen around the farm before training began. Today, Lily was the easiest to halter and the most relaxed horse of the day. She worked with Emily for the session and practiced moving off pressure. Lily picked it up in just a few tries and overall had a great day.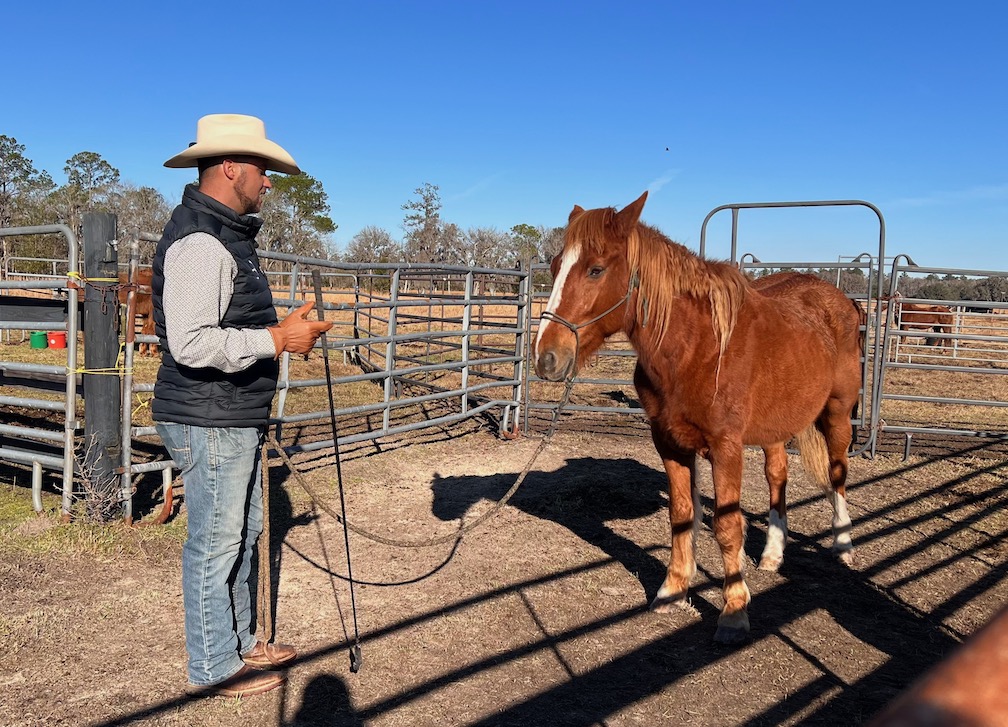 Iris
Iris has started each day with fresh reluctance. Today, as you will see from the video clip,  she was quite braced, but Ryan was able to once more show her that following a feel is a positive experience. She was able to accomplish being led, having her face touched and wearing a halter. Even after Ryan let her go, she willingly followed him for a few steps. 
Rose

Rose had a very relaxed and productive day. She was one of the easier ones to halter in the morning and she got right to work with the Farm Manager, Lisa. They spent time working on allowing touch all over her legs and she even was able to pick up her front feet a few times to prepare her for hoof trimming. Rose ended the session very calm and eager for more attention.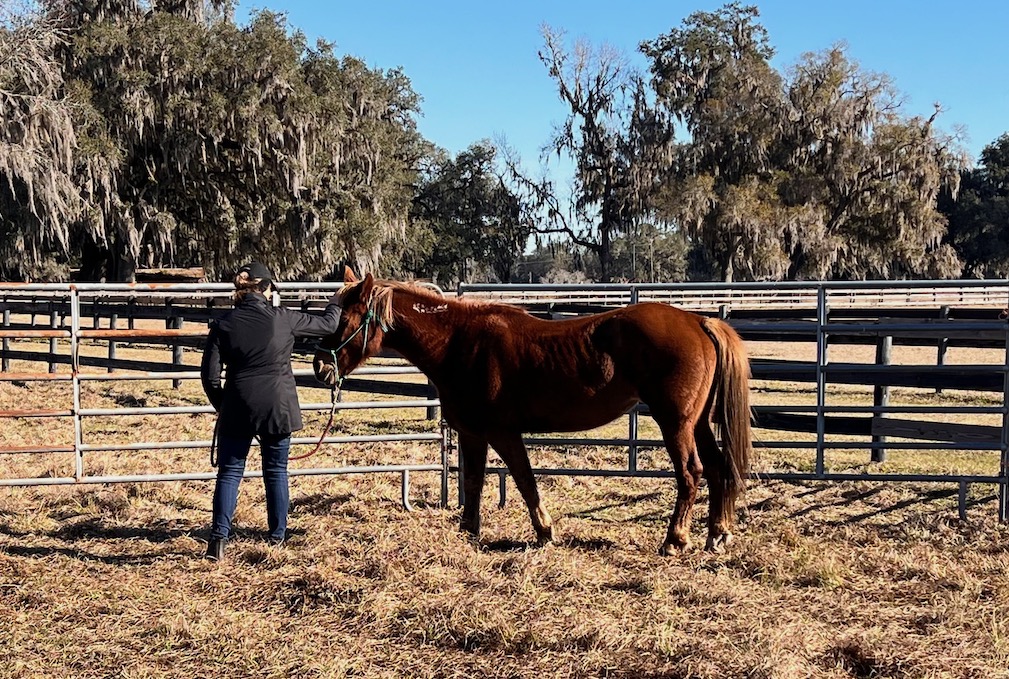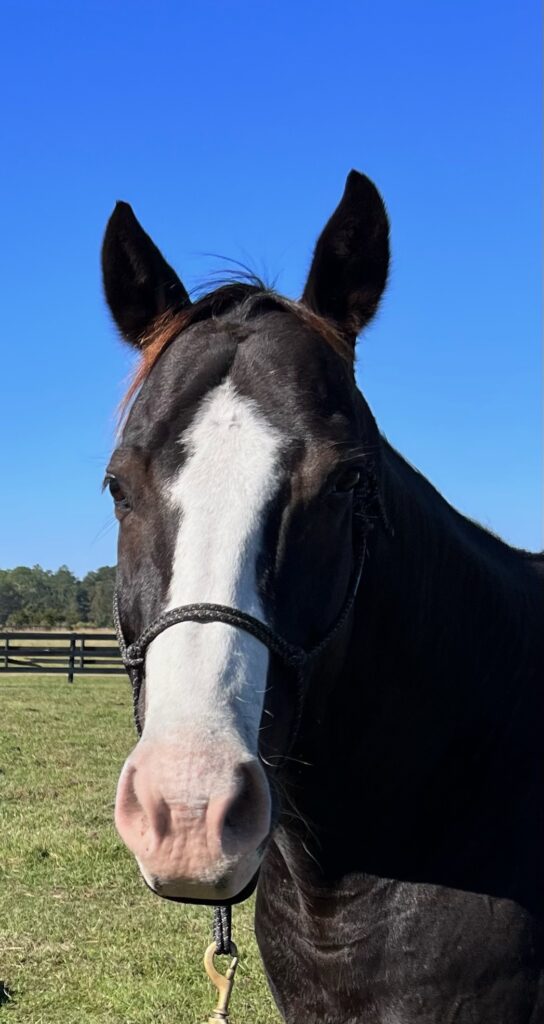 Tomorrow's Another Day!
We'll be sharing daily reports on the horse's progress, pictures and video clips.