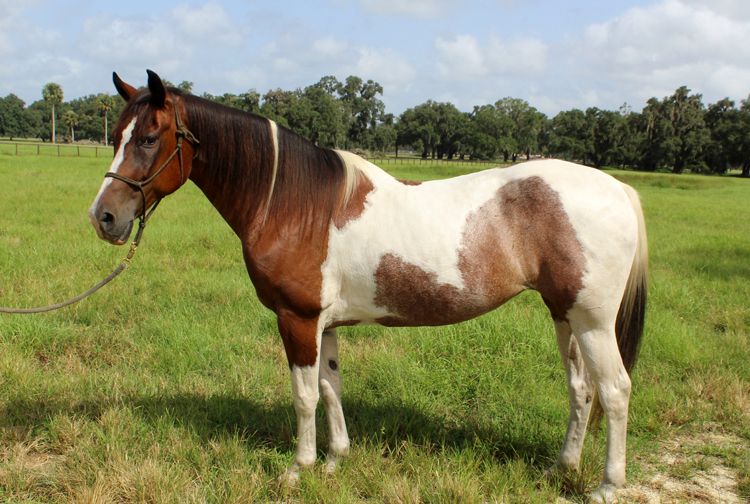 Very pretty. Bonded with Rhett. Previously foundered.
Madame is sponsored.
Breed: Paint
Age: 23
Gender: Mare
Size: 14.3h
Color: Bay Tobiano
Sanctuary Horses
Many of our horses will live here at Horse Protection for the remainder of their lifetime. Either age, infirmity, or some other issue renders these unadoptable but no less worthy of love and care. You can help these horses by essentially adopting them in place – as a sponsor. Learn more about the levels of sponsorship and meet the Sanctuary Horses needing sponsorship.
The Horses Thank You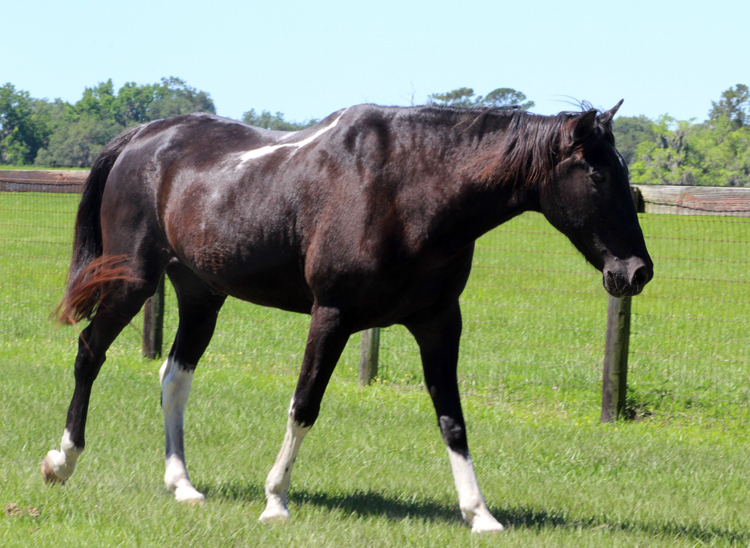 Rhett
Spotted Saddle Horse
Gelding