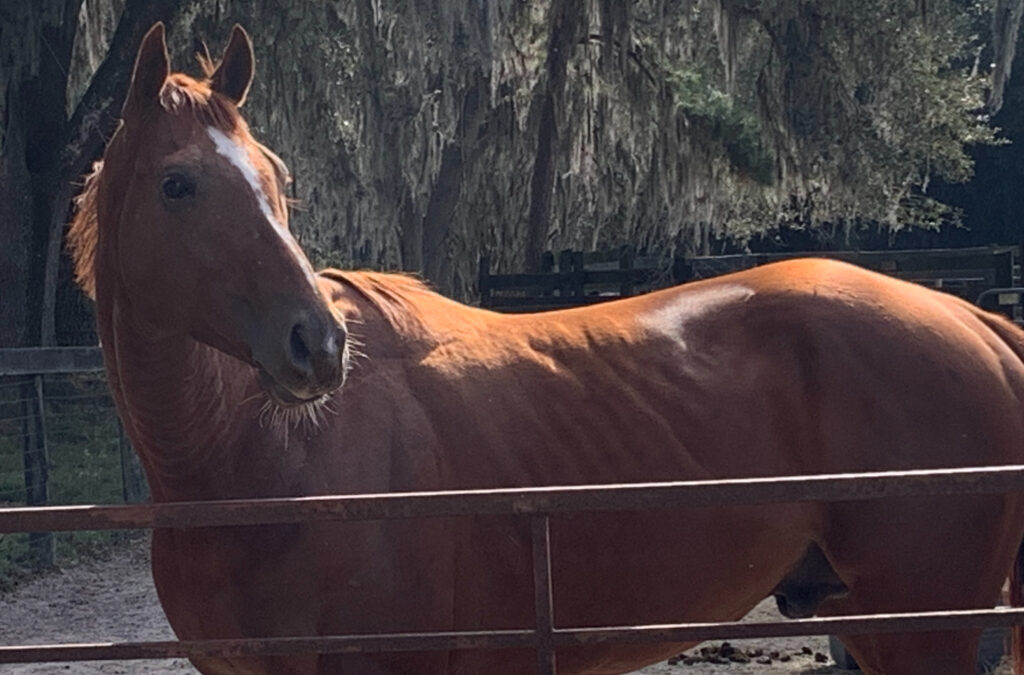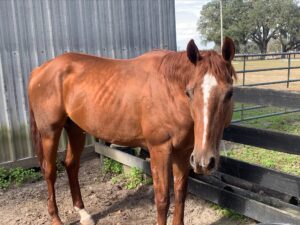 A beautiful young OTTB, 16H, gorgeous and a real sweetheart. Great for vet and farrier. Recently gelded. Off the track due to a knee injury, but can be ridden.
Breed: Thoroughbred
Age: 4
Gender: Gelding
Size: 16H
Color: Chestnut
Arrival: 2023
To learn more about Sunny, contact our Adoption Coordinator. All of our potential adoptions begin with a conversation.
View our adoption application here:
Consider Sponsorship! Horses under evaluation are great candidates for limited time Sponsorship.
Awaiting Training
Horse Protection evaluates its horses extensively and provides them with natural horsemanship training to give them the best chance to find a loving human partner. The horses in this category are undergoing that process. We try to understand each horse well before offering him or her for adoption.
Learn more about our adoption process.