Ryan and Emily Rose operate Ryan Rose Horsemanship Center in Brooklyn, Wisconsin. They are here in Ocala this week and Horse Protection has requested them to assist the horses in two special projects.
Welcome, Ryan Rose!
We are thrilled to welcome a guest trainer to HPAF the week of January 23rd. He will be undertaking some very important, specific natural horsemanship training needs for some of our rescue horses. We'll be blogging this week as Ryan works, so you can follow along with the progress, and Ryan will be producing a video chronicling the experience. We hope you enjoy watching tragedy turned into triumph in these horse's lives.
Ryan Rose began his career as a professional horse trainer and clinician in 2005. He has studied with many top world-class horseman, spending four years with Pat Parelli.
Ryan now teaches workshops and clinics all over the world as well as running a comprehensive training program at his farm in Wisconsin with his wife, Emily, also an accomplished trainer. His passion is in creating partnerships between horses and their owners.
His skills in horse development and his teaching set him apart. He also enjoys competing and training horses in ranch versatility.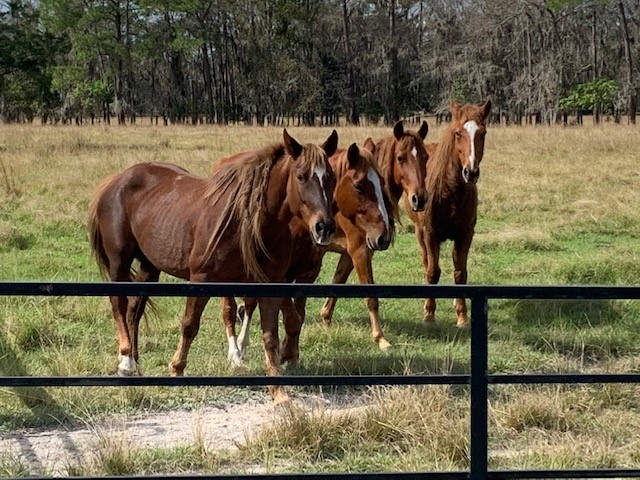 The Flower Girls Go to School
You may recall this past November when a massive horse neglect case broke in Williston, Florida. We assisted the OTTB Foundation with the rescue of sixteen severely starved horses. Four of those horses were semi-feral mustang mares. We took them in and named them Lilly, Rose, Petunia, and Iris. The lovely "flower girls" have spent the last three months rehabilitating in a large pasture. Now it is time to ensure that they have the basic training they need to ensure their care and safety. Horses that can not be haltered, groomed, trailered or led are at great risk should they need any kind of medical care. Ryan will help us establish that foundation for them over the next week, which we will then continue to improve as their rehab progresses. We are grateful that Ryan shares our concern for these sturdy chestnut mares' basic safety and will use his considerable skills to help them transition to domestication.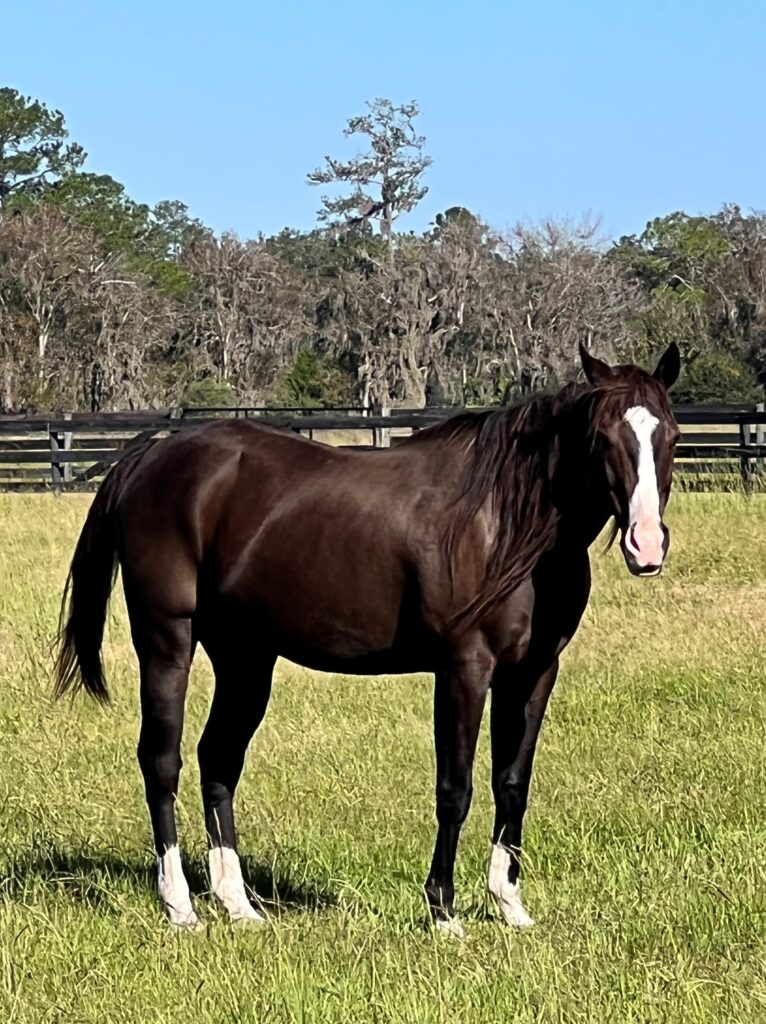 Arnold's New Adventure
Last Fall, we took in three Thoroughbreds who had been well cared-for and loved by their owner, who passed away unexpectedly without a plan for their care. Anna, Arnold and Gregory are a mother and two sons who have lived together exclusively for over a decade. Arnold will be adopted soon, and Ryan will be helping him and his adopter to develop good communication in the shared language of natural horsemanship. He will also be helping Arnold to transition from his herd to his new life with minimal stress. We are excited to watch this process in action, and to share it with you.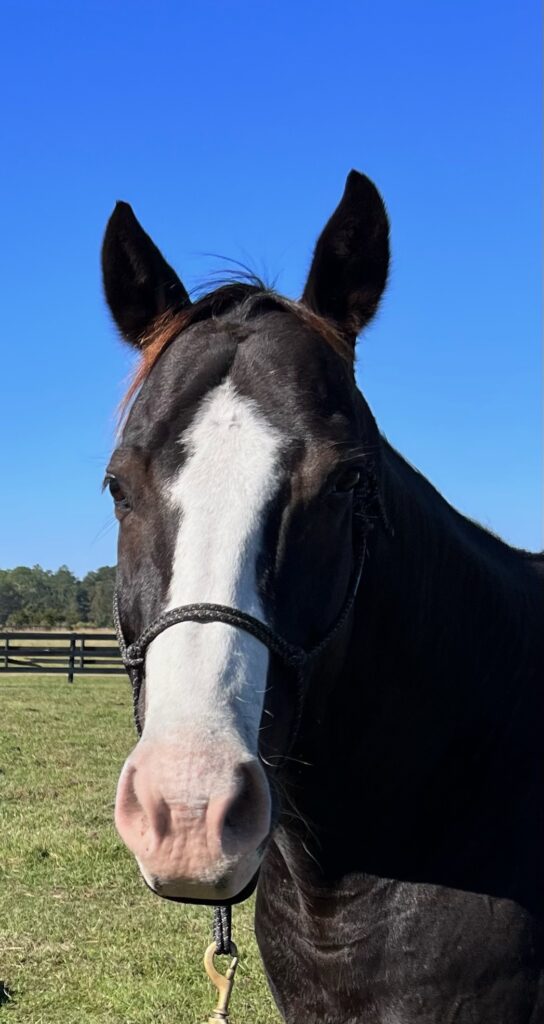 Watch This Space!
We'll be sharing daily reports on the horse's progress, pictures and video clips.