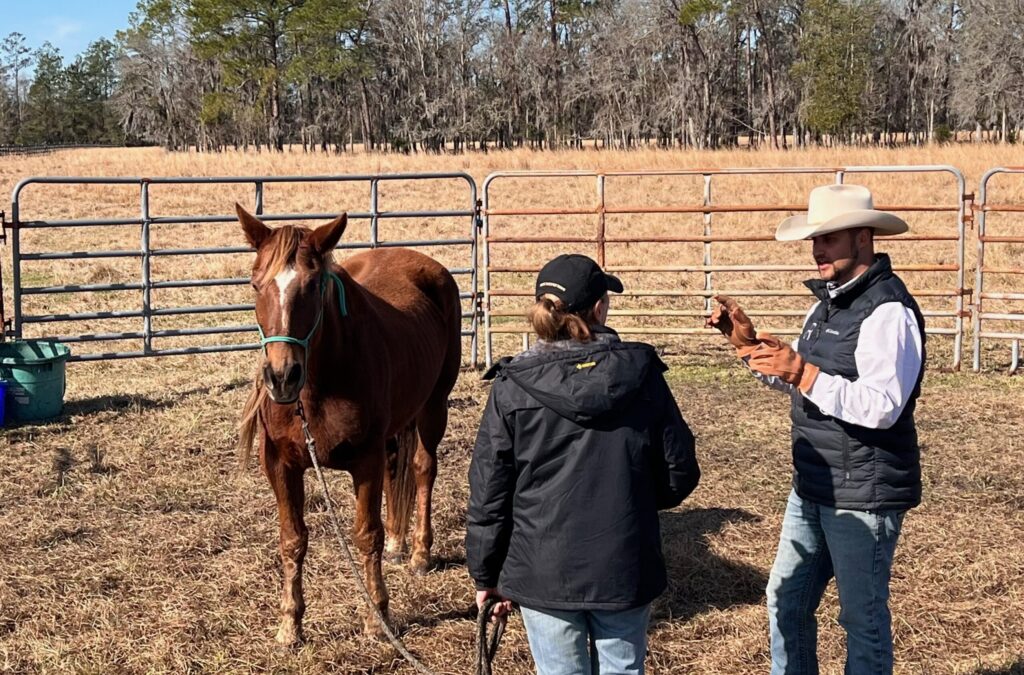 Ryan and Lisa have a productive conversation about training while Rose listens in.
Graduation Day
Here we are already on the last day of the Flower Girls' time with Ryan Rose Horsemanship. If you've been following the progress this week, you've seen the four semi-feral, aged mustang mares making realistic, steady progress as they respond to the expert instruction from Ryan's team. You've also noticed that our staff is working right alongside them. All our staff commit to learning natural horsemanship as part of their job and mission here at Horse Protection. We consider it critical to rehabilitating the horses' minds as well as their bodies, so they can live their best life. We invest in professional natural horsemanship training for all our rescues – to the level appropriate for them. You, our donors, make this possible through your generous donations. The Flower Girls and all our horses thank you for caring about their whole beings – mind, body and spirit – and donating so that we can turn their tragedy into triumph.
Here's what the Horse Protection community has been able to do for the Flower Girls with Ryan's help in just five days:
Impressive Iris
As you recall, Iris started the week less than impressed with her time in the round pen. Now she is impressing all of us! Iris started out her session today with Ryan being able to walk right up and halter her. Tyler gave her a nice refresher on letting humans touch her all over. Ryan came in and they played with changes of direction. She finished off the day gaining confidence with having her legs and feet touched which culminated with Ryan picking up her feet.
Rose to the Occasion
Our Farm Manager Lisa had the pleasure of interacting with Rose today and she did very well! She improved on the important skill of yielding her front and hind end so that the staff can safely maneuver her around. She and Lisa also practiced touching Rose's legs and picking up her feet. Rose has made an unbelievable transformation and shown that she can transfer her trust to more than one handler with ease.
Tuned-In Petunia
Today Petunia enjoyed working with another member of our team and a professional trainer, Sarah. Petunia is the eldest Flower Girl, which has made learning a bit more difficult, but she has still managed to make incredible progress. Sarah and Petunia practiced changes of direction and acceptance of the touch of hands and rope. Sarah did an especially great job at showing Petunia that it's not scary to have her feet and legs touched. This lady of a certain age has shown us all that she is still willing and able to learn new tricks!
Lovely Lily

Lily and staff member Delaney made some huge progress today! They began by building her confidence in accepting touch and yielding her hind end. They also practiced picking up Lily's front feet and working with them as if she were receiving a trim from a farrier. With a little bit of time, Lily was happily lifting up all four feet when asked! This is a huge and important goal achieved because mustangs are instinctively protective of their feet.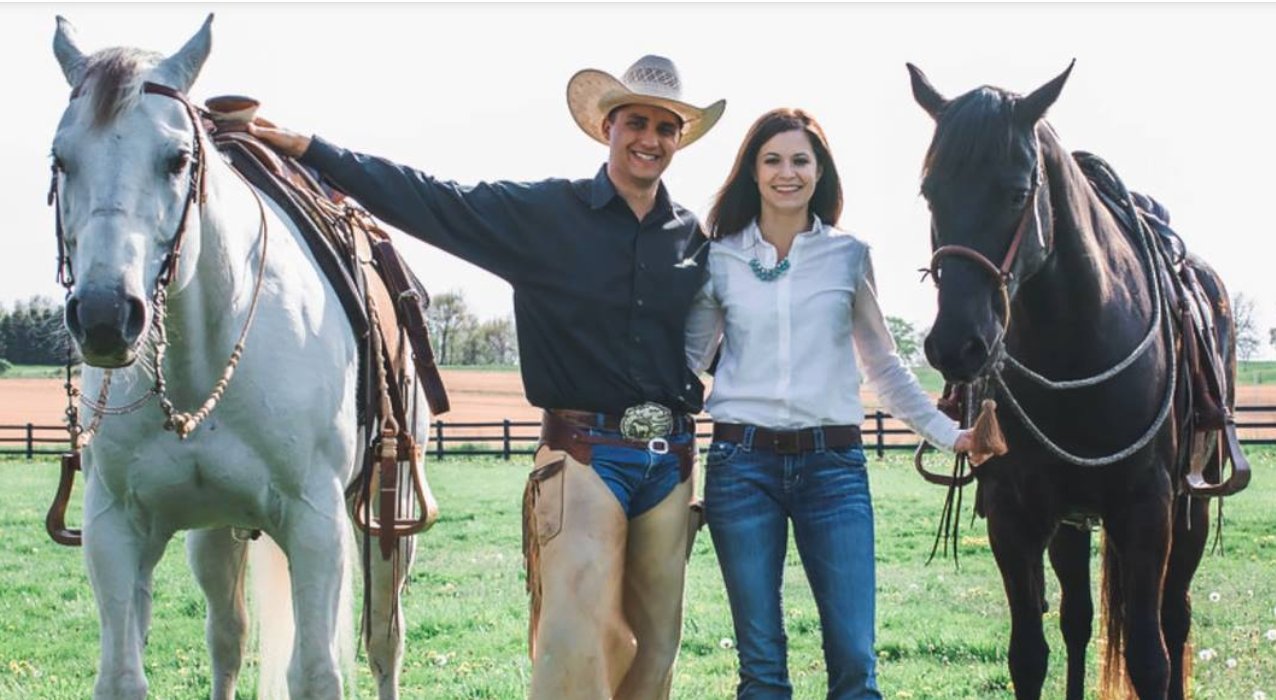 Look For Ryan's Video!
Look for a video from Ryan coming out soon with a far more detail of the mare's amazing transformation. We'll be sharing it on our channels.